|

This is Indonesia! The First Appearance of 'Gundala' Makes Goosebumps !!
Posted on Oct 31, 2018
Jakarta – Joko Anwar released his film teaser, 'Gundala'. There, showing for the first time the figure of the superhero.
"Gundala. First Look." Joko Anwar wrote in the video caption.
Since the beginning of the teaser it has been felt that this is an Indonesian film. Characteristic that is indeed worthy of being featured in domestic films.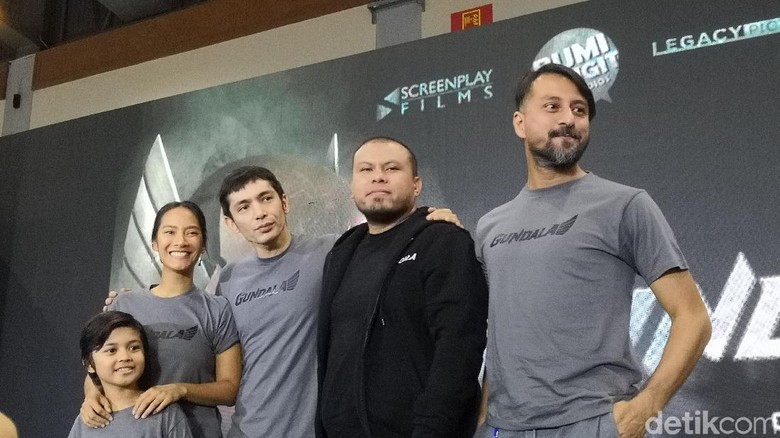 That was also well known by netizens. They consider the first look to make goosebumps.
"Cool. Not to follow the American superhero characters. This is Indonesian Hero!" write netizens.
For Joko, 'Gundala' will be more than just an action film. The film about Indonesian superheroes will also emphasize the emotional side.
"This film is very full, very emotional. You could say that the drama is very strong," Joko Anwar said at the Indonesia Comic Con at the Jakarta Convention Center, South Jakarta, Sunday (10/28/2018).
source : detikhot