|

First Look for Joko Anwar's 'Gundala' Has Been Released
Posted on Oct 31, 2018
The teaser for the upcoming Indonesian superhero film Gundala has been released.
Despite only showing several scenes, the teaser showed some of the actors who are featured in the Joko Anwar film. Abimana Aryasatya plays the adult version of Sancaka who turns into Gundala, Muzakki Ramdhan portrays him as child, Tara Basro stars as Wulan and Malaysian actor Bront Palarae takes on the role of Pengkor. There are also scenes of Rio Dewanto, however, his role in the film has not yet been revealed.
Gundala or Gundala Putra Petir (Gundala the Son of Thunder) is adapted from the 1969 comic books by the late Harya Suryaminata. Kompas.com reported that the hero was known for donning a purple costume and a mask with wing accents on both ears.
Joko said he wanted to make the film realistic by designing a practical costume for Gundala.
"The reason why he wears wings on his ears, goggles and a mask will be explained in the film," Joko added at Indonesia Comic Con (ICC) 2018, which was held at the Jakarta Convention Center (JCC) in Senayan, Central Jakarta, on Sunday.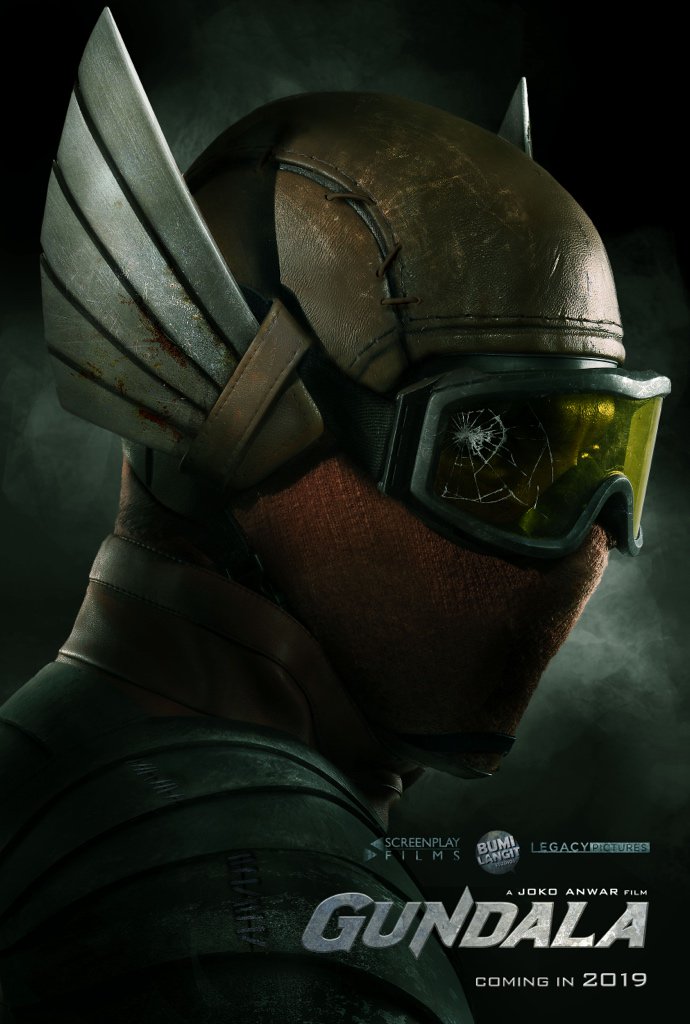 Joko, who was also the film's scriptwriter, sought to modernize the film without leaving out the basic elements of the comic book. "I grew up with Gundala comics, so I won't even dare to make Gundala unrecognizable. We're keeping the basics, but still upgrade it," he said.
On his official Twitter account, the director of Modus Anomali admitted that Gundala was the most difficult script that he had written and it gave him sleepless nights for months. The challenge was in adapting the story to make it relevant without trying to Westernize it.
Set to be released next year, the film is still being shot in Jakarta and West Java. (wir/kes)
source : thejakartapost